Bottle Filler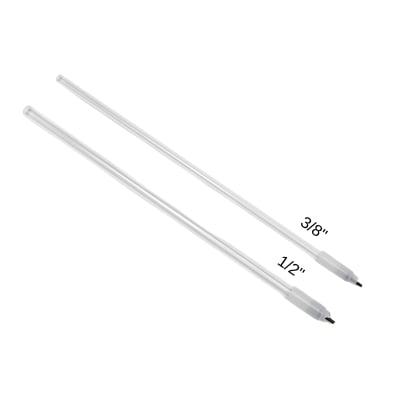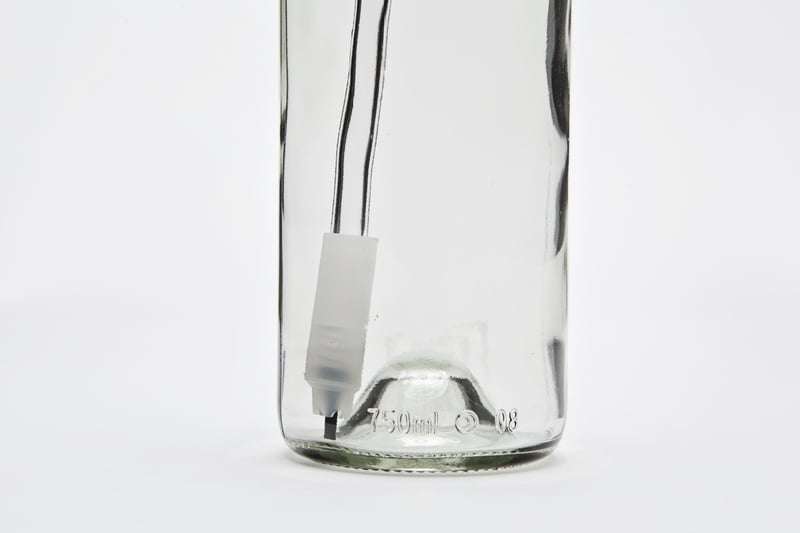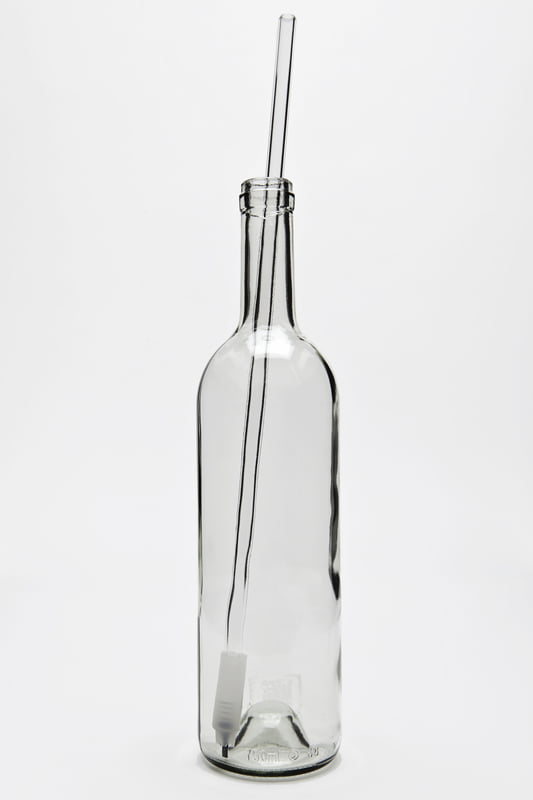 This is a product of the perfect size. At 12" long, it is long enough to fit most bottles and can be used with or without the spring.
Bottle Fillers come in two sizes:
3/8" fits a 5/16" ID x 7/16" OD siphon hose on a 3/8" Easy-Siphon (Regular or Mini). Best for filling standard wine and beer bottles.
1/2" fits a 7/16" ID x 9/16" OD siphon hose on a 1/2" Easy-Siphon (Large Size). Best for filling Growlers and One gallon jugs. Not recommended for bottles 750 ml or less.
It can be unassembled for easy cleaning.

Bear in mind that it is important to check from time to time that the bottle filler body (white part) is fully attached to the acrylic tube.

This product is not resistant to high levels of alcohol. Do not sanitize with alcohol.

Acrylic is safe for long exposure to ABV (alcohol by Volume) up to 15%. It is safe up to 30% ABV for short periods of time (10 minutes or so). Not safe to expose acrylic to more than 30% ABV. Exceeding those limits will damage the Acrylic and could potentially leach into liquid. If you need to exceed this limits, please use a different product, contact your retailer (or us) and we can guide you to different options.

BPA Free
Maximum Temperature: 60 °C (140 °F).