Black Beer Bottle Caps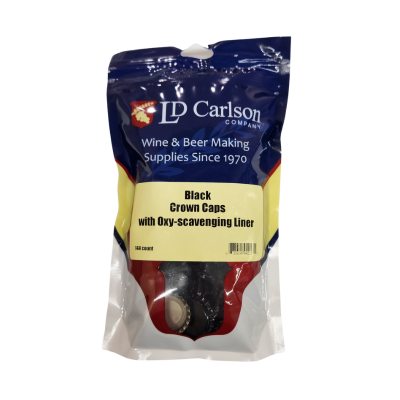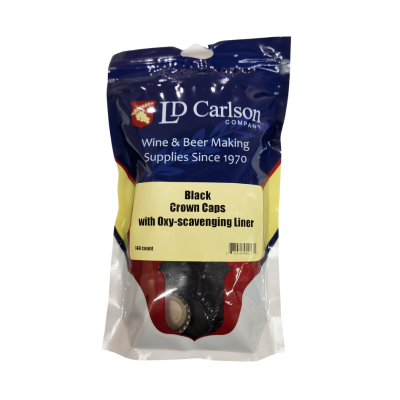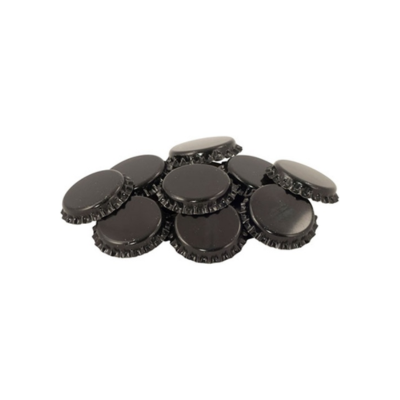 Commercial quality beer bottle caps to keep your brew safe and sound from bottling day until you're ready to enjoy it. You will get a good firm seal that will last through transport, gift giving, and storage. These bottle caps crimp down onto the beer bottle and make a firm seal. They don't rust or leak and they contain an Oxygen absorbing agent in the liner, which means you won't get any unwanted oxidation. A good value for a great product.
26 mm diameter caps fit American bottles.
144 caps per bag.
Important to note: It is recommended that you only sanitize as many caps as you'll require at the time of bottling. The oxygen-absorbing agent is activated when the cap gets wet.