Hydrometer
Hydrometer for Beer and Wine Making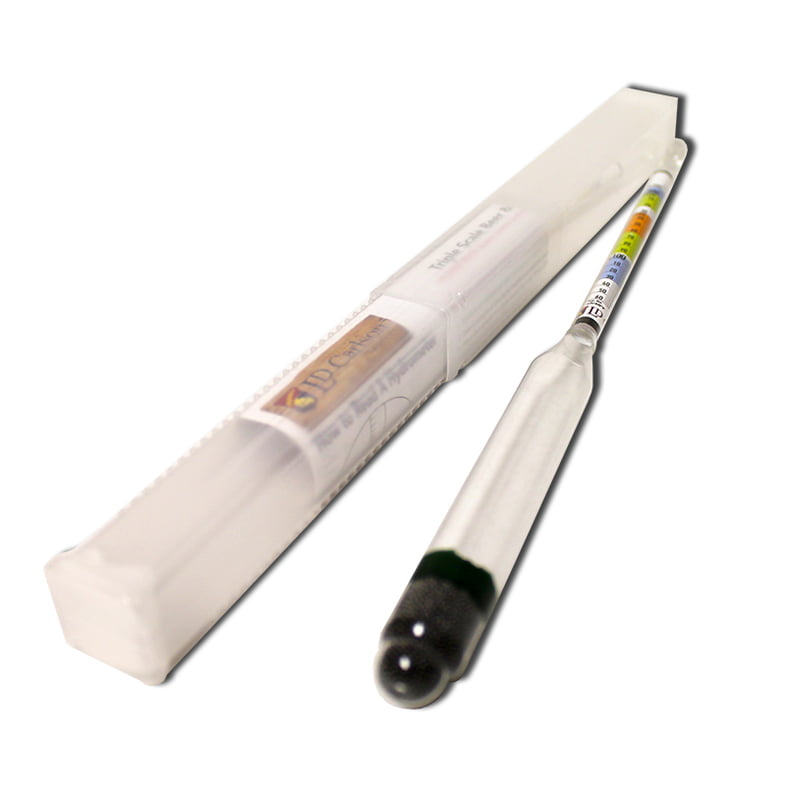 Hydrometers are one of the most necessary tools in homebrewing. Our Triple Color-Coded Scale Hydrometer allows you to read your gravity, potential alcohol content, and brix.
A hydrometer is perhaps the most essential piece of measuring & testing equipment in any home brewery. Used it at every stage of brew to keep up with the health and progress of your brew. Click to read How to Use a Hydrometer on our blog
This convenient hydrometer features three scales--specific gravity, potential alcohol and brix--and is handy for both brewing and winemaking. Comes with complete, detailed instructions for proper use.
Scale Ranges:
Specific Gravity:

0.80 - 1.15

Potential Alcohol:

0-16%

Brix:

0 - 34